| | |
| --- | --- |
| PULSE-Adapter [Bill] | Home |
With the PULSE-Adapter [Bill] it is possible to connect cashless payment systems like Nayax cashless payments, Ingenico - Smart POS, CCV EU, OTI - Payment Readers, USA Technologies - ePort Cashless Devices, Sacoa Debit Card, POS and Redemption System, a coin chute with impulse switch, or any other pulse device, easily via plugable terminal connector to a 16 pin BILL connector with NV10 pinout, like it is on the CASH-Interface2 or CASH-Interface MC8 board.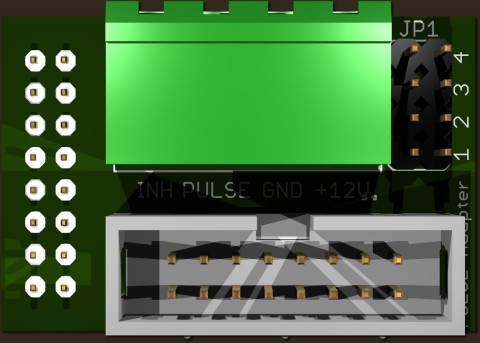 The PULSE-Adapter [Bill] is plugged in directly to the existing BILL connector. The bill validator is connected to the PULSE-Adapter [Bill] and can still be used. With a jumper you can select the coin channel on which the external credit signal is transferred.

The PULSE-Adapter can handle only ACTIVE LOW signals.



Additionally there is an INHIBIT out to control the acceptance of the connected device.

Manual PULSE-Adapter [Bill]
Please place your order via the WebShop
Please send us your inquiry via E-Mail form