UNIVERSAL HOPPER
MK2 / MK3 / MK4 Adapter





Home
With the UNIVERSAL HOPPER MK2 / MK3 / MK4 Adapter you can connect a universal hopper of the type MK II, MK III, and MK IV (with cinch plug) to plugs originally designed for Azkoyen hopper (with 10 pol. plug).

With a jumper you can select hopper mode1 (LOGIC CONTROL) or hopper mode2 (COIN COUNTING). Jumper 1.3 closed is mode1, jumper 1.3 open is mode2.

For +24V DC hopper it is possible to connect an external power supply. With a +12V DC hopper, e.g. Azkoyen UII, the power connection is done directly via the 10 pol. flat ribbon cable. External power supply is not needed. The selection of the supply voltage, +12 VDC or +24 VDC is simply set by jumpers.



Manual UNIVERSAL HOPPER MK2 / MK3 / MK4 Adapter

MK4 Adapter connected to a UNIVERSAL MK4 Hopper (base plate):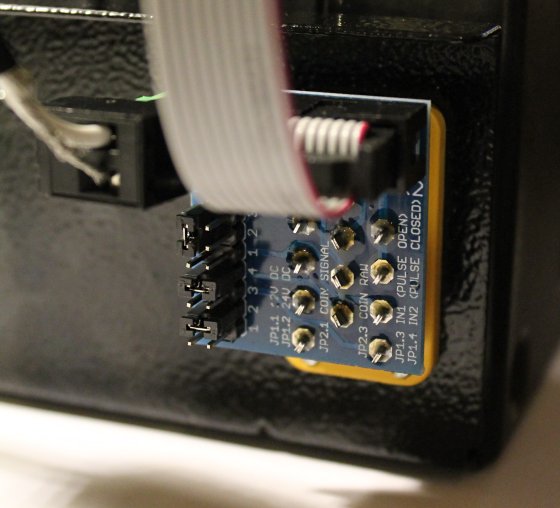 Please place your order via the WebShop
Please send us your inquiry via E-Mail form